Permanent Magnetic Chuck is suitable for grinding machine.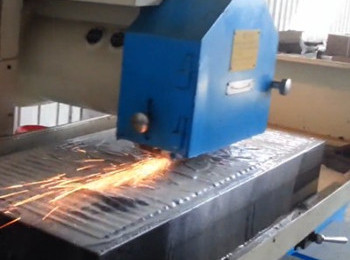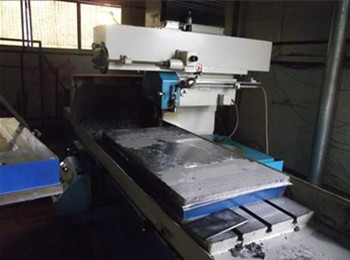 The main uses and characteristics
1.Applies to surface grinder, EDM machine and linear cutting machine.
2.Pole space is fine, Magnetic force is distributed uniformly. It performs well on thin and tiny workpiece machining. The working table precision doesn't change during magnetizing or demagnetizing.3.The panel through special processing,with no leakage, prevents corrosion by cutting fluid, extends working life and enables to work longer time in cutting fluid.
4. Fine grinding on six faces. Can be used vertically in linear cutting
machine.
5. The chuck with high performance magnetic steel, powerful magnetic
force and almost no residual magnetism.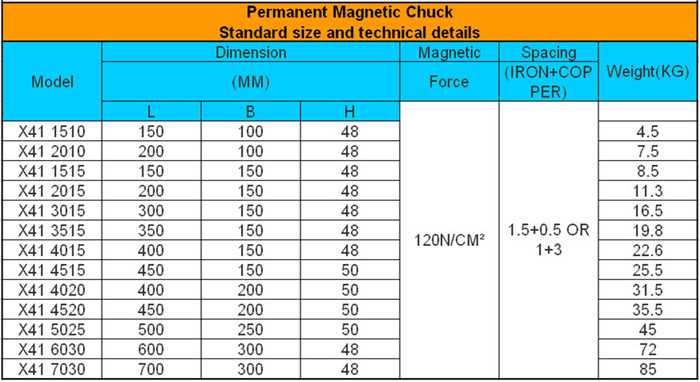 Remark: We are sorry to say that we have no explanation if there is some change of above sizes.